Application

System components

Benefits for our Customers

Examples of Applications
Application

System components

Benefits for our Customers

Examples of Applications
Application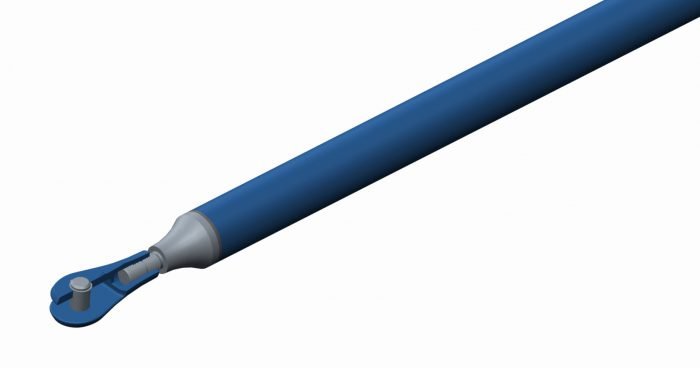 The m•connect compression strut systems made from unalloyed structural steel or stainless steel are approved by the building authority and can absorb tensile forces, yet they are specially designed to absorb and distribute compressive forces. They are ideal for use as stabilizing elements and supports, suspension components for simultaneous pressure loads and as pressure bars in framework structures.
Combining compression strut and tension rod systems offer extended design possibilities.
System components
Compression strut systems are composed of fork heads including pin and circlips and the main truss elements (supplied as solid round bar for shorter lengths and hollow tube for longer lengths). Compression strut systems are manufactured as standard with length adjustability.

Circlip

Pin

Compression strut

Cover nut

Fork head
1

Circlip

2

Pin

3

Compression strut

4

Cover nut

5

Fork head
Benefits for our Customers
Compression strut systems with European Technical Approval (ETA-06/0236)
Wide range of applications from M6 to M120
Left-/right-hand threads for an easy length adjustment and to compensate structural tolerances
All systems are delivered pre-assembled and ready for installation. Complex, time-consuming assembly on the construction site is avoided
Compression strut systems are available in unalloyed structural steel or stainless steel
In-house calculation and dimensioning of the individual system components
Part strength analyses created for the customer
Optimal corrosion protection for systems made of unalloyed structural steel by hot-dip galvanized external threads
Different surface treatments available